High-Performance Equipment Built To Last
Every Little's team member knows our products inside and out. We'll help you find the right machine for your needs. Check out what's in stock below.
Whatever You Need, Little's Has You Covered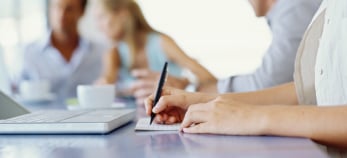 Mower Master Class
We don't just sell mowers. We educate our customers on how to safely operate, store and care for their machines. Later, join us in-store or online for an educational seminar on seasonal care for your equipment or a how-to session for easy routine maintenance.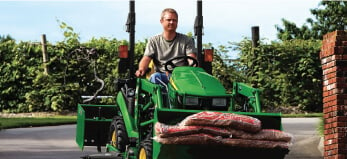 Drive Green
You wouldn't buy a car without test-driving it, so why should buying a John Deere be any different? Take a Drive Green test drive to get a feel for how a machine corners and handles hills, how versatile it is and whether you're comfortable in the seat.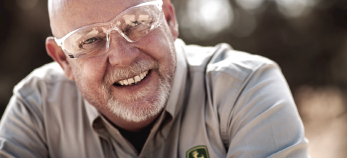 Little's Green Carpet Maintenance Plan
Little's offers an annual subscription service for high-performance care of all the equipment we sell, including regularly scheduled maintenance and repairs on your equipment. Additionally, our Ready To Mow mobile service sends a technician to your home to conduct on-the-spot repairs.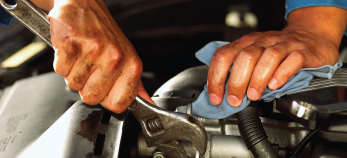 Uptime Service Promise
Our mobile maintenance program sends a certified John Deere technician to you for on-site repairs. If we can't fix your problem in an hour, John Deere's NeverStop™ Loaner Guarantee for commercial mowers gives you a loaner machine so you can keep on moving while we repair.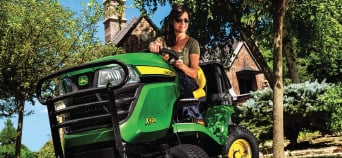 Power And Performance Preview
Give your team a full demo of one of our units. Your team will have complete access to all the machine's features and capabilities to make sure it's the right fit. Go ahead, get it dirty. We don't mind a little mud if that's what it takes to show you our product performing at its best.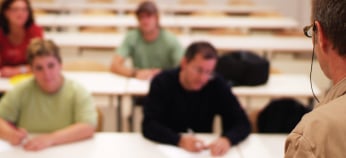 Bigger, Better Business Classes
Little's understands the pains small business owners face every day, and we want to give back to the community that keeps us in business by offering educational classes for our commercial clients. Topics include increasing profit, improving ROI on machinery and more.

Making Lifelong Quality Affordable
Little's proudly carries a full line of John Deere products, and as a certified John Deere dealership and partner, we offer the brand's extensive warranties and special financing opportunities for residential and commercial buyers.

Save Money With John Deere Rewards