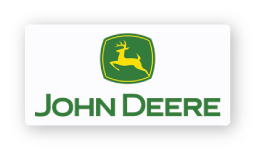 Schedule A Service Appointment At Little's
Maximize Your Uptime With Expert Maintenance And Repair
Taking care of your lawn care equipment with routine maintenance and service operations will ensure it lasts for years to come.
John Deere tractors, Honda engines, STIHL chainsaws, generators, snow blowers – they all require responsible service and maintenance to achieve optimal performance and uptime.
Little's is southeastern Pennsylvania's choice for John Deere repairs and more. Even better, you don't have to come to us — we'll come to you.
Schedule your service appointment now.


Privacy Statement for Robert E. Little, Inc.
At Robert E. Little, Inc., we are committed to protecting the privacy and security of our customers' personal information. This Privacy Statement explains how we collect, use, and disclose information that we collect about our customers and website visitors.
Collection of Information We collect personal information about our customers when they voluntarily provide it to us, such as when they make a purchase, request a service, or register for an account. We may also collect information about website visitors through the use of cookies and other tracking technologies.
Use of Information We use the personal information we collect to provide services to our customers, process transactions, communicate with them about their orders or accounts, and improve our website and services. We may also use this information for marketing purposes, such as to send promotional emails or offers.
Disclosure of Information We may disclose personal information to our service providers, such as payment processors or shipping companies, to facilitate transactions or provide services. We may also disclose information to comply with legal obligations or protect our rights or interests.
Security We take reasonable measures to protect the personal information we collect from unauthorized access, disclosure, alteration, or destruction. However, no method of transmission over the Internet or electronic storage is completely secure, and we cannot guarantee absolute security.
Retention of Information We retain personal information for as long as necessary to fulfill the purposes for which it was collected, unless a longer retention period is required or permitted by law.
Children's Privacy Our website and services are not directed to children under the age of 13, and we do not knowingly collect personal information from children.
Changes to this Privacy Statement We may update this Privacy Statement from time to time to reflect changes in our practices or legal obligations. We encourage customers and website visitors to review this statement periodically.
Contact Us If you have any questions or concerns about this Privacy Statement or our practices, please contact us at dlittle@relittle.com
Schedule Maintenance And Service With Little's